Restaurant Corte Corsica - Our Selection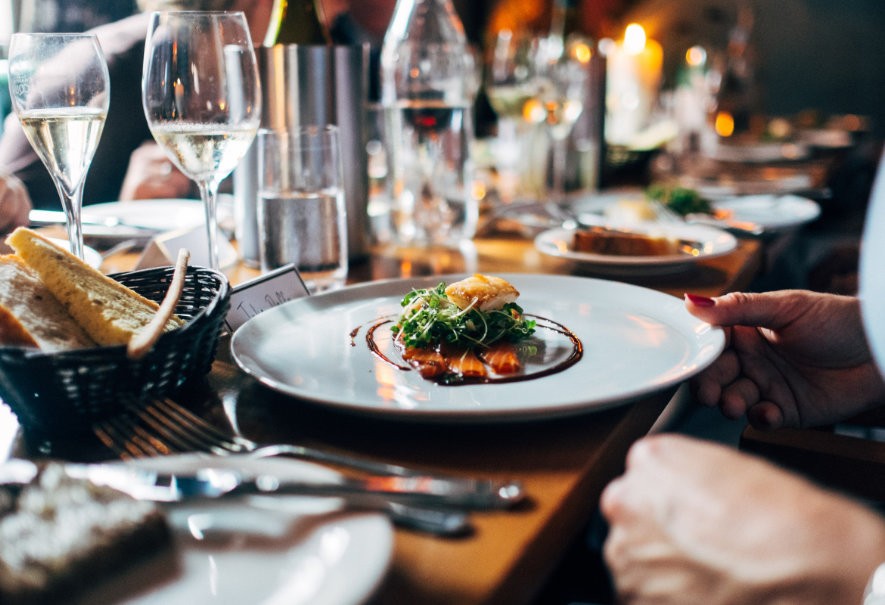 Welcome to our charming town, immerse yourself in authentic Corsican cuisine and let yourself be seduced by traditional dishes prepared with passion and savoir-faire. From melt-in-your-mouth lamb with olives to artisanal charcuterie, every bite will take you on an unforgettable taste journey. In this article, we'll introduce you to some of the restaurants in and around the town of Corte, where you can eat and relax in a friendly atmosphere.
Terra Corsa Restaurant
A traditional, family-run restaurant offering typical Corsican cuisine based on farm produce from the family farm, cooked by the mama, in a unique atmosphere where you'll feel right at home. Enjoy an evening with family or friends around a generous table, enlivened by warm conversation and shared laughter. Excellent value for money. A victim of their own success, we strongly advise you to book in advance.
Bonus: you can buy charcuterie and cheese from their farm.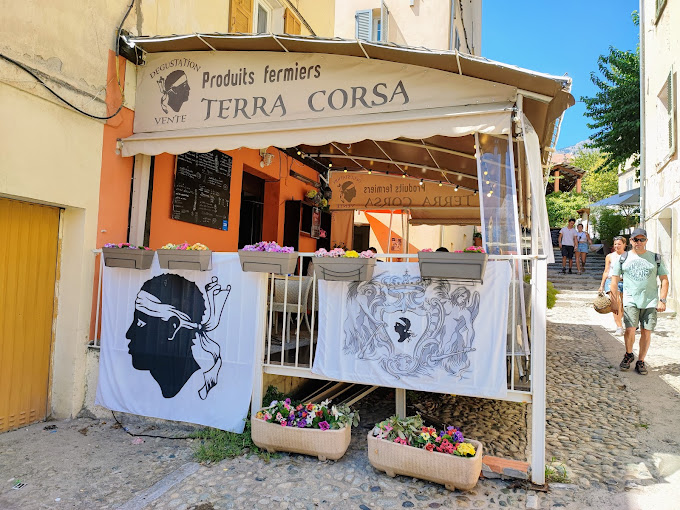 Restaurant U Pranzu
Cosy restaurant with a splendid view of the Corte citadel. As soon as you walk through the doors, you'll be enveloped in a pleasant atmosphere. The manager and staff are friendly and welcoming. The restaurant offers a fine menu, with generous, hearty dishes at very reasonable prices. The pizzas are also much appreciated for their quality and generosity. It's not unusual to see people from Corte coming to eat here.
Bonus: free street parking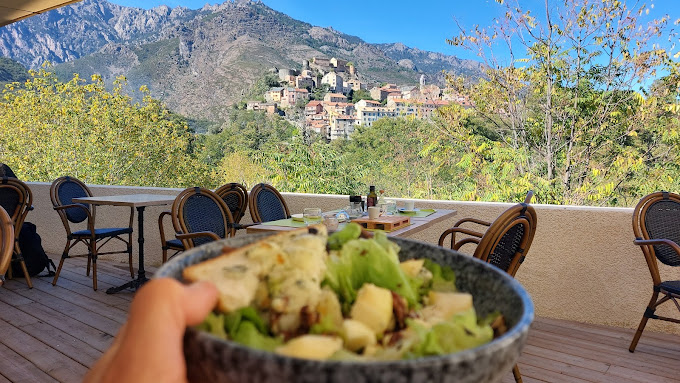 Restaurant A Casuccia
A family-run restaurant serving excellent Corsican specialties and pizzas. Once again, a warm welcome and perfect service. A beautiful terrace with a breathtaking view of the Corte valley. Tasty home cooking with good local produce, a memorable eating experience at a more than reasonable price. Whether you're looking for a romantic dinner, a meal with family or friends, "A Casuccia" is one of Corte's must-visit addresses.
The plus: A really smiling owner and team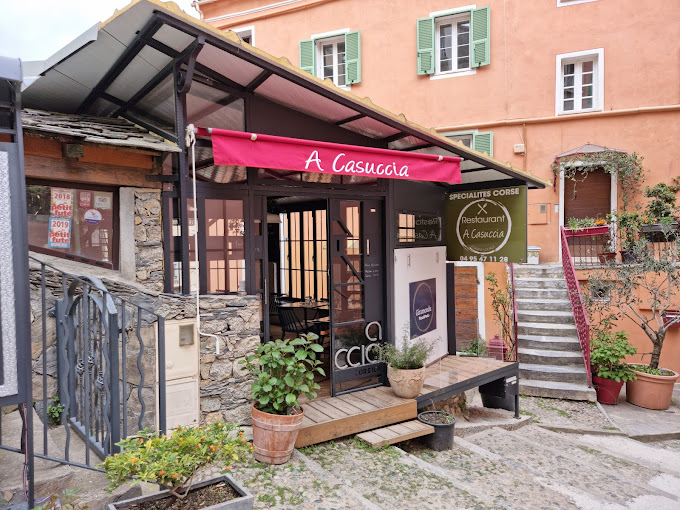 Restaurant Pascal Paoli
Located in the heart of town, on the famous Place Paoli, you'll be pleasantly surprised by the welcome and service at this restaurant. In the shade of the sun, the setting is really pleasant and the prices are reasonable. The menu is a fine example of Corsican cuisine, with a real emphasis on presentation. The products used are local and of high quality. He also makes excellent pizzas and the fries are homemade. A special mention for the delicious chestnut cake.
Bonus: late-night dining available without reservation
More info: https://restaurant-corte.com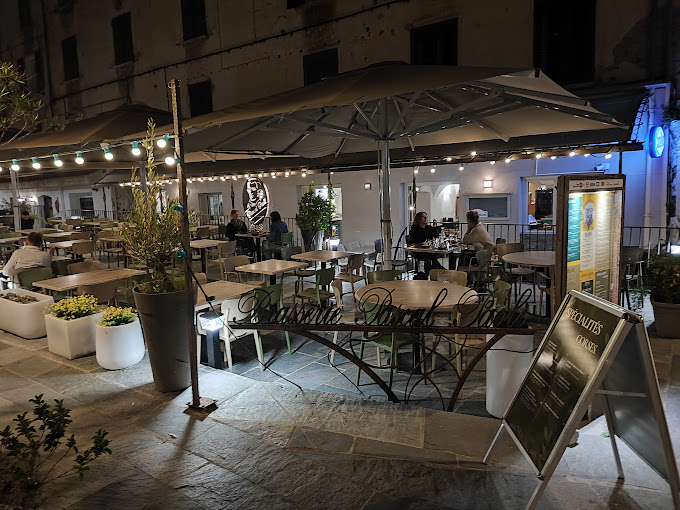 Restaurant U Museu
Located at the foot of the citadel ramparts, a stone's throw from the Musée de la Corse, the "U Museu" restaurant serves traditional Corsican cuisine. Simple yet refined, it will delight those who want to discover Corsican specialities in an elegant, shady and green setting. The quality/price ratio is very good and the service is pleasant. You'll find excellent tuna tartare, delicious lamb shank and magnificent cheese cake with brocciu AOP. Another address not to be missed.
The plus: There are 3 types of dining room, one enclosed, one semi-enclosed and one terrace.
Find out more: https://www.restaurant-umuseu.com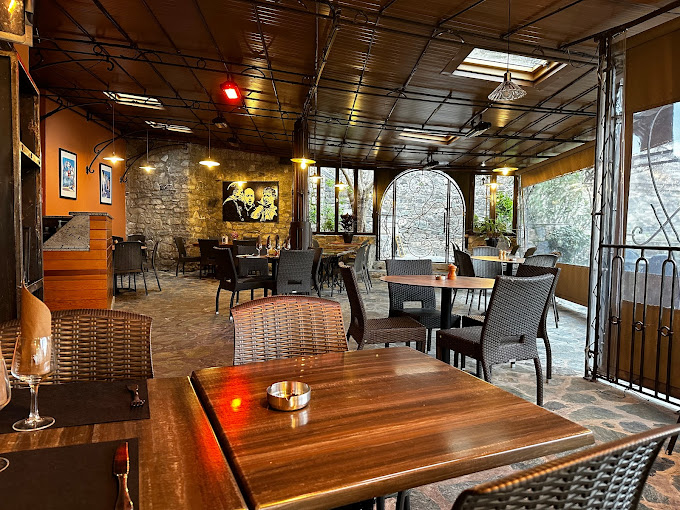 Comments
Leave your comment