Camping Corte Corsica - Our selection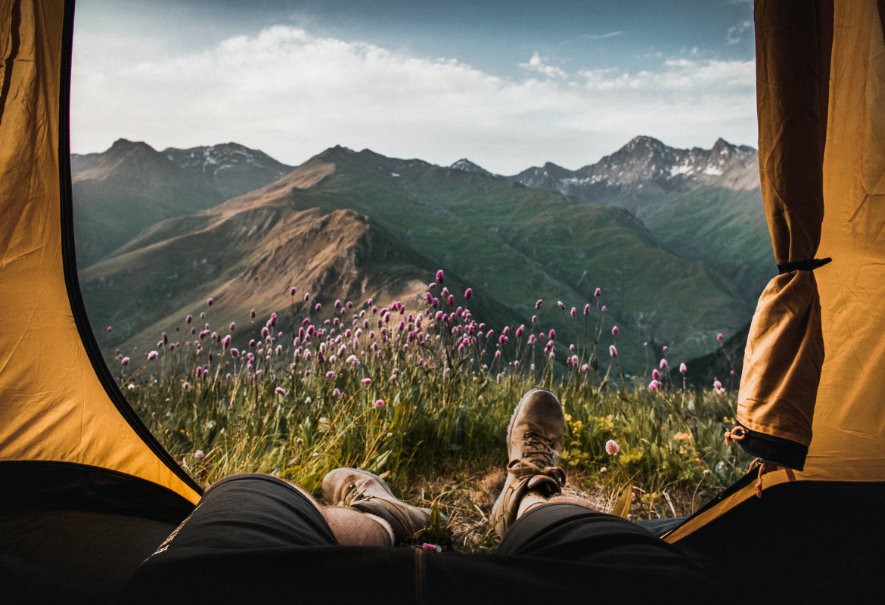 The town of Corte, nestled in the heart of Corsica, is an ideal destination for nature lovers and adventure enthusiasts. If you're planning to visit this magnificent region, choosing the right campsite is essential to making the most of your stay. In this article, we present some campsites close to the center of the town of Corte, where you can recharge your batteries, relax and explore the region's breathtaking scenery.
Camping Santa Barbara
Located a few kilometers from Corte, close to the T50, this campsite offers spacious, well-maintained pitches, a friendly atmosphere, clean sanitary facilities, free Wi-Fi, table tennis, a pétanque court and a large swimming pool for cooling off. On the restaurant side, your hosts will delight you with pizzas and magnificent platters of Corsican charcuterie. Ideally located for trips to the mountains.
Find out more: http://www.camping-santa-barbara.com/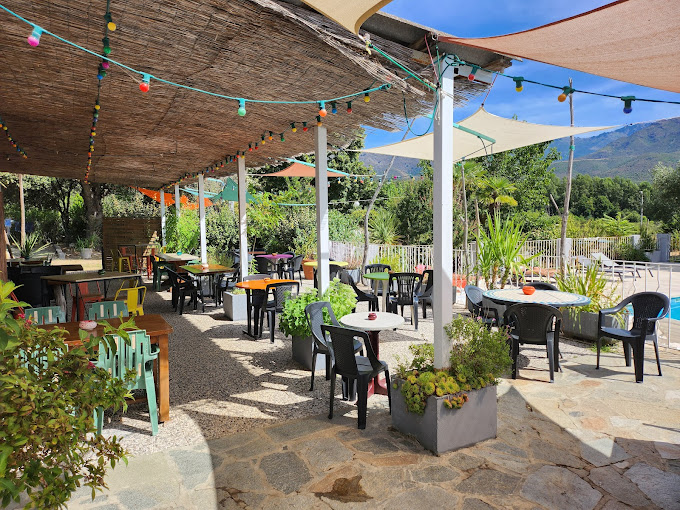 Camping de Tuani
Camping de Tuani offers a peaceful, natural setting, close to the Restonica river and just a few kilometers from Corte town center. It offers spacious pitches for tents, caravans and motorhomes. Camping facilities include clean sanitary facilities, a children's playground, a bar-restaurant and a grocery store. Campers can enjoy a variety of activities such as swimming in the river, hiking, mountain biking and discovering the surrounding nature.
For more information: https://camping-corte.com/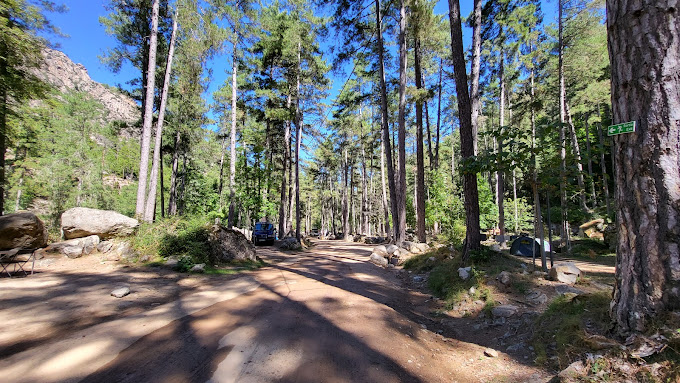 Camping Saint Pancrace
The Saint Pancrace campsite is ideally located close to Corte (30 min walk), offering a peaceful, green setting. The pitches are spacious and shaded, allowing campers to enjoy a relaxing atmosphere. The campsite's facilities are minimalist, with few sanitary facilities and no wi-fi, but you'll be treated to a warm welcome, a terrace bar and new bungalows (2022), not to mention exquisite fresh sheep's milk cheeses. You can also explore the surrounding area on the nearby hiking trails.
Further information: https://www.campingsaintpancrace.fr/
Camping Mercone
This friendly campsite lies on the banks of the Tavignano, ideal for swimming or lunching in the shade of the trees by the water. Offering a peaceful, relaxing atmosphere with views of the highest peaks in Central Corsica, the Mercone campsite has 2 hot showers, 2 WCs and 2 washbasins, and is equipped with electric hook-ups on various pitches. You can also dine at the Snack Bar, where the choice is more than adequate and of high quality.
For further information: https://www.campingmercone-corte.com/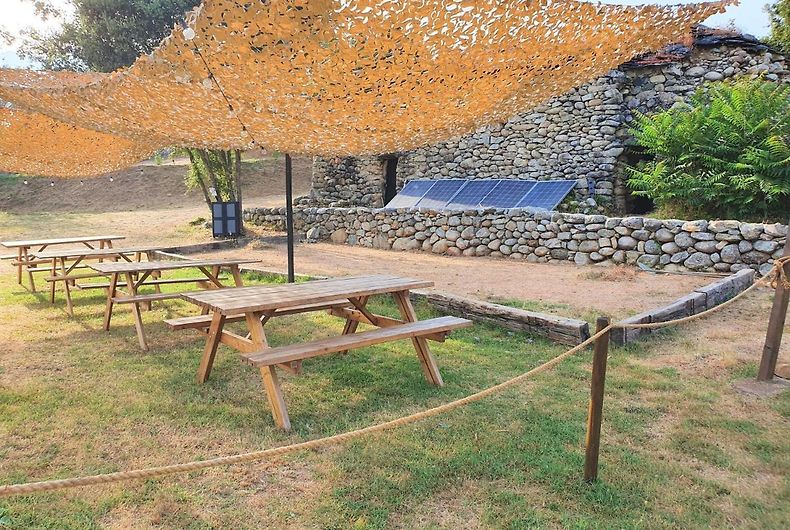 Chez Bartho campsite
Just a ten-minute walk from the center of Corte, this family-run campsite offers large, shady pitches on the banks of the Tavignano and close to the Restonica Valley. You'll find table tennis, table soccer and a pétanque pitch. You'll also be able to enjoy wood-fired pizzas, salads, grilled meats and Corsican burgers. Campers will appreciate the easy access to hiking trails and the valley's spectacular scenery.
Find out more: https://www.campingchezbartho.com/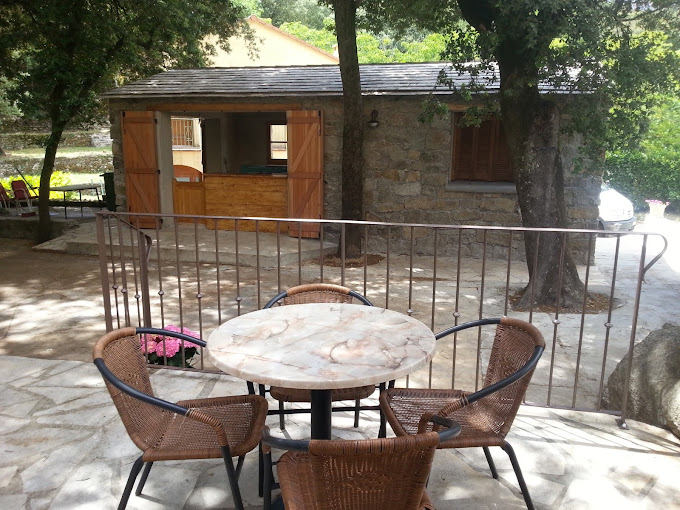 Camping La Restonica
Camping Le Restonica is ideally located close to the Restonica River, around 2 kilometers from Corte town center. It offers pitches for tents, caravans and motorhomes. The campsite offers a range of facilities and services, including sanitary blocks, a pétanque court and a bar. Campers can enjoy the natural beauty of the area, with the river nearby for swimming, hiking trails for discovering the surrounding nature and outdoor activities such as canoeing and kayaking.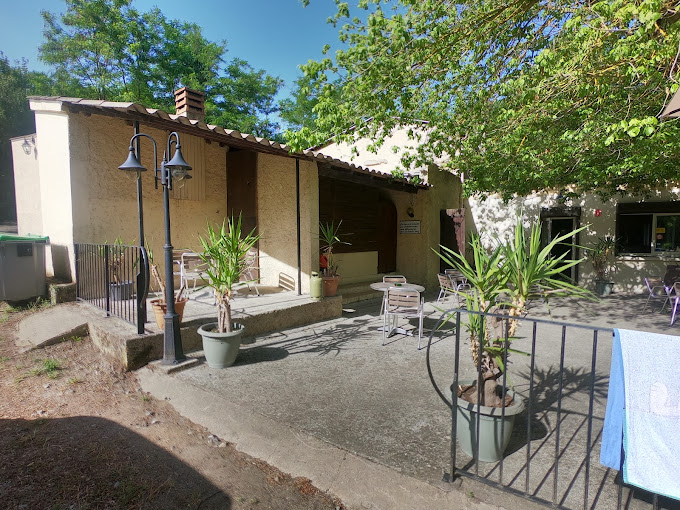 Comments
Leave your comment