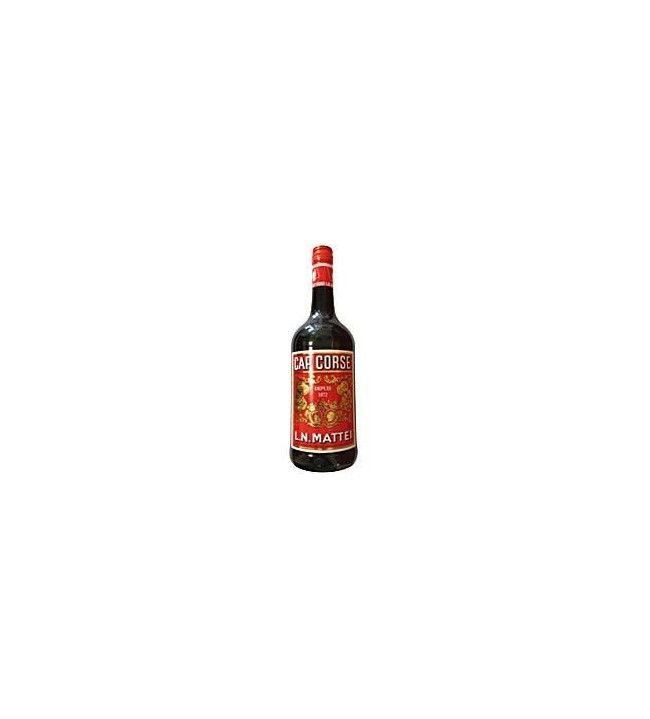  
Cap Corse L. N MATTEI, 75 cl
Cap Corse L. N MATTEI 75 cl
Cap Corse L. N MATTEI, 75 cl.
14 % Vol.
Ingredients : Wine, alcohol, caramel, herbal substances.
Aperitif in the juice of the grape-flavored bark of cinchona and other plants, CAPE CORSICA LN MATTEI is a leader in Corsica, in the area of wines and spirits. In the XXI th century, this family business continues to perpetrate ancestral gestures while having equipment at the cutting edge of technology.
It was in 1884 that Louis Napoleon m. mattei launches on the market a new product that will quickly become the consumers of many countries : the Cap Corse Mattei born to a formula in exceptional cases (an aperitif cinchona). Anxious to fight the fever of the time, Louis Napoleon m. mattei had the idea to mix the Muscat du Cap Corse to an original recipe based decoction of herbs, orange, and cinchona. The quality of its basic ingredients, its ageing in oak barrels are the pledge of his hearing recovered. The CAP CORSE m. mattei as the great wines gets better with age.
Tip : alcohol abuse is dangerous for health. Consume with moderation.