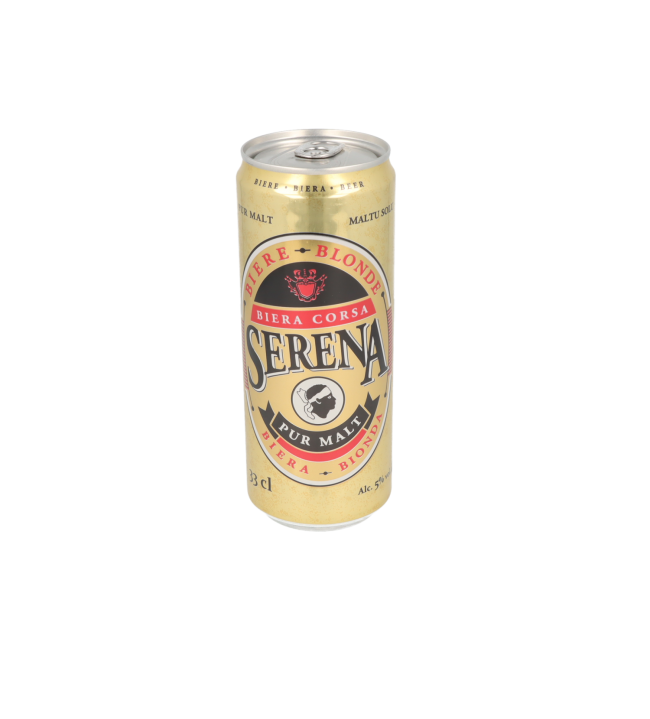  
Serena Beer
33cl can
SERENA is a pure malt blond beer. Light with its 5° of alcohol, it presents an airy foam, a very fine bitterness and has a great thirst-quenching power.
Low fermentation, it has all the qualities of a craft beer and the greatest care is taken in its manufacture.
It is one of the rare lagers to be 100% pure malt.
Advice: Alcohol abuse is dangerous for your health. Drink in moderation.