The gorges of the Restonica are located in the heart of the Regional Natural Park in Upper Corsica. Listed as a major national site, the Restonica Valley is a paradise on earth for hikers and nature lovers. There are many protected wild species (rock pigeon, golden eagle...) and the landscape is breathtaking. But not just that! There are also two of the island's most famous lakes renowned for their beauty, the emerald green Melo Lake (which makes you dream) and the deep and intense blue Capitello Lake! Between the magnificent views, the surrounding forest and natural swimming pools, the Restonica Gorge is the ideal place to enjoy your holiday and discover the surroundings of Corte. I tell you no more and invite you to come and discover this emblematic place of Corsica.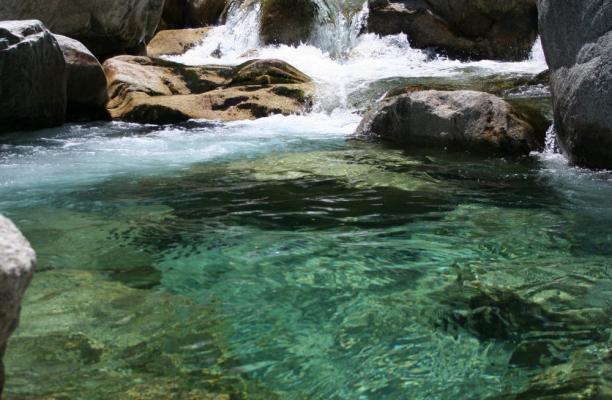 La Restonica: one of the most beautiful in Corsica

The Restonica is a river that rises at Lake Melo (1710 m above sea level) and extends for 18 km before reaching the Tavignano in Corte. The natural swimming pools of this river are very popular with bathers because of its pure and transparent water, they are among the most beautiful in Corsica. Some places allow you to avoid tourists and swim in the shade. Life is not beautiful!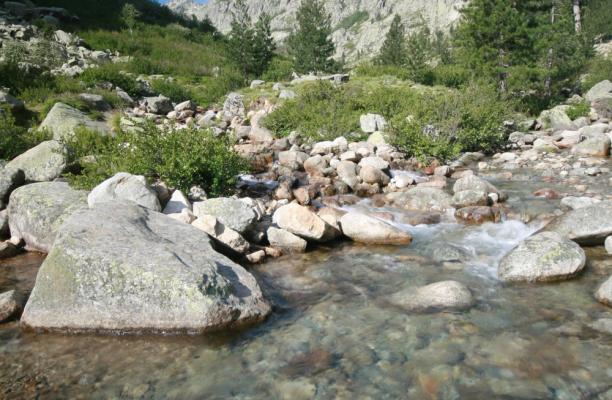 Hiking in the Restonica Gorge (Melo Lake - Capitello Lake)


Come on! Come on! Let's go, we're getting equipped! Put on your hiking boots, pack your backpack, water, food, poles if necessary and plan to cover yourself. On the other hand, expect people in high season, it is a famous place that attracts many tourists, so you should start as soon as possible, preferably before 9am, but sincerely the game is worth it. If you wish to hike in the Restonica Gorge, it is strongly recommended to go through Lake Melo to Lake Capitello, so we recommend the route of the Visorando application (Links at the end of this article). Be careful though, this hike can be difficult for some people. Always be cautious and forward-thinking when hiking.

Departure: Parking at the Grottelle sheepfold (chargeable)
Average duration: 4h30 to 5h
Distance: ≈7km
Difficulty: Medium to difficult
Municipality: Corte (20250)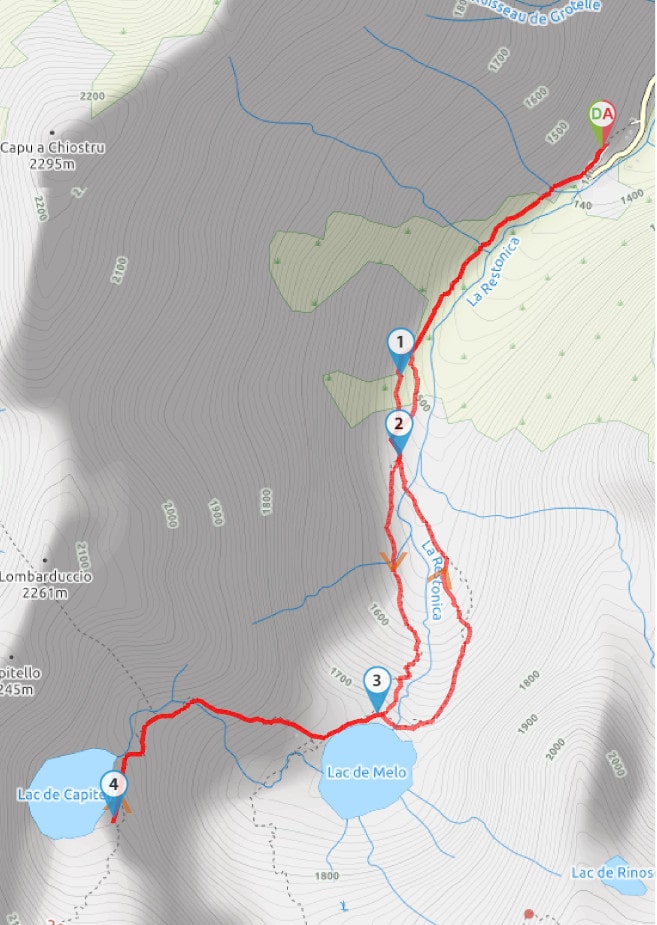 Recommended Visorando application
The Visorando application allows you to use your smartphone or tablet as a hiking GPS.


Finally, I wish you a good day or a good evening and invite you to come and discover Corte. Don't forget to visit us at 5 Place Paoli 20250 Corte. And for the most impatient lovers of Corsica, our online shop offers many Corsican products made