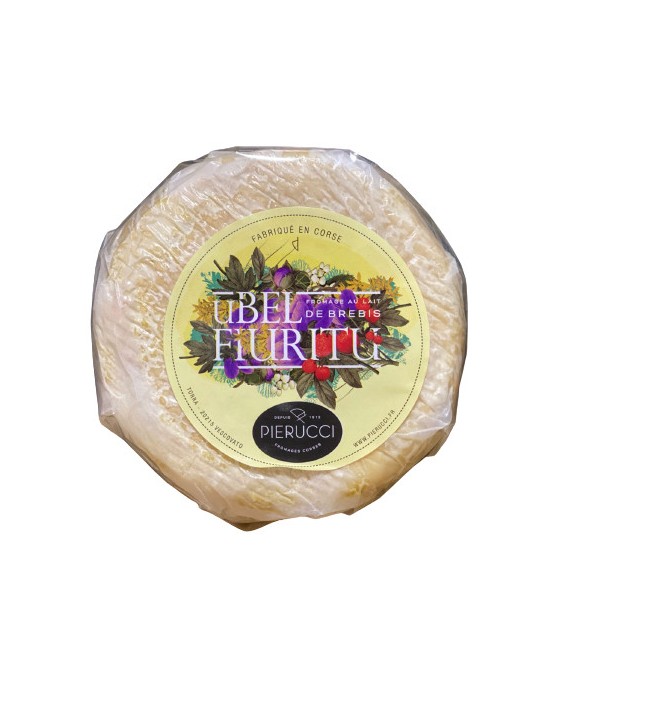  
Corsican cheese - U Bel Fiuritu sheep cheese
Sheep cheese U Bel Fiuritu
A soft and tender Venacais-type thermised sheep's milk cheese. Creamy, alert and refined cheese
Curdling with natural rennet, manual moulding, dry salting, maturing in a maturing room for 4 to 10 weeks. A soft and tender cheese made with thermized milk from Venacais type sheep's milk. Creamy, alert and refined cheese. It has the scent of the maquis, which reflects the soul of this region. Origin: Ewe's milk collected in flocks of Corsican race, raised in the plains of the east coast, with a natural diet of the "parcours" type.
Net weight 350 gr (approximately)
Ingredients : Pasteurized sheep milk, lactic ferment, natural rennet, salt.
To be kept between +4° C and +8 °C.