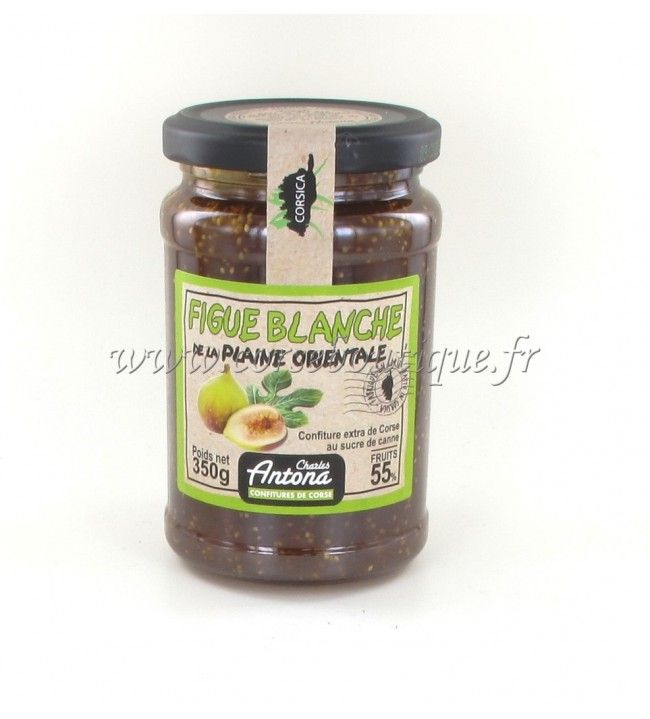  
White fig jam 350 GR
Typical Mediterranean fruit, the fig found in Corsica the ideal conditions to develop its sweetness and its taste suptil.
A must-have jam from the cheese trays, fig and Walnut jam is one of the best known specialties of the island of beauty. there Extra Corsican jam Charles Antona white figue will seduce you.
To be tasted with goat cheese.
Prepared with 55 GR of fruit for 100 gr. total sugar content: 62 GR for 100 gr.
Ingredients: figs, cane sugar 40%, glucose syrup, lemon juice, gelling agent: fruit pectin.
Made in a workshop using nuts and milk. Keep cool after opening.
Nutritional statement for 100 gr
Energy: 1066 KJ/251 kcal
Fat 0 g (of which saturated fatty acids) 0 GR
Carbohydrates 62 g (of which sugars) 55 GR
Proteins 0.7 GR
Salt 0.02 GR
Data sheet
Net weight

350g