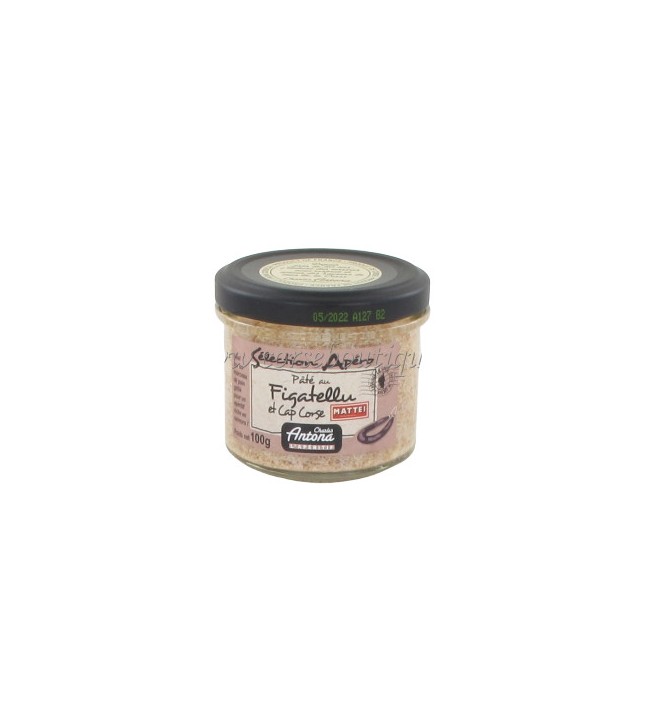  
Figatellu Terrine au Cap Corse Mattei
Terrine with Figatellu and wine aperitif Cap Corse Mattei


Terrine with Figatellu and wine aperitif Cap Corse Mattei
Get a lot of ideas for a successful aperitif. With friends or family the aperitif is a recipe!
Original and typical flavours to spread on toast and to enjoy with friends as an aperitif or around a good glass of wine...
Ingredients: pork fat, poultry liver, pork meat, Figatellu 15% (pork liver and throat, salt, pepper, garlic, sugar, preservative E252, antioxidant E300, ferments, natural casings) onions, Cap Corse MATTEI 4% (wine, sugar, maceration and infusions alcoholic citrus fruits of various origins and plants, natural aromas of Orange, conservative E202), potato starch, salt, pepper, spices and aromatic plants. All our meats are: origin France.
Made in a workshop using nuts and milk. No dye.
After opening, store in the refrigerator and consume quickly.
Nutritional statement for 100 g
Energy 1731KJ/419 kcal
Fats 38 g (of which saturated fatty acids 13 g); carbohydrates 2.4 g (of which sugars 0 g); proteins 15 g; salt 1.7 g.
Net weight 100g
Data sheet
Net weight

100g