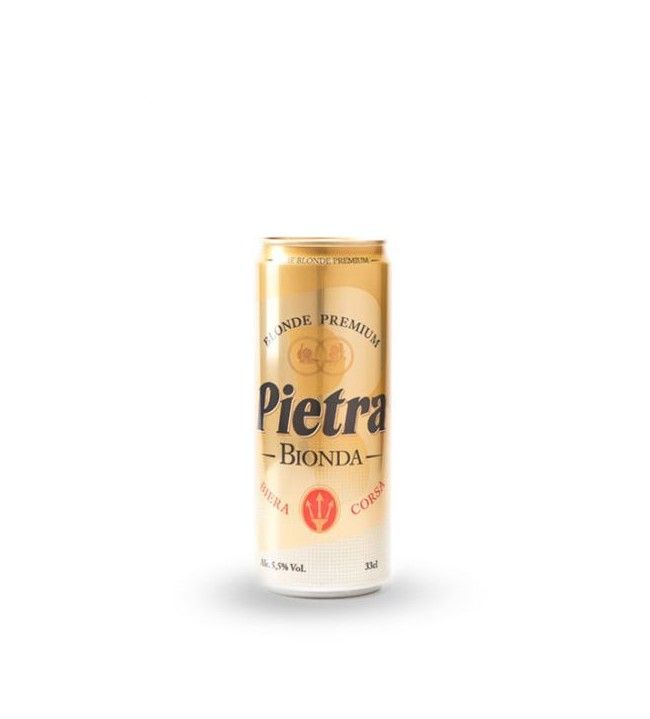  
Pietra Bionda beer with chestnut.
Box of 33cl Alc 5.5
contains: barley malts and chestnut flour

It is in Castagniccia, the land of the chestnut, that the Pietra finds its origin...

Created in 1996, the beer was first brewed in Belgium before being made entirely in Corsica in the small village of Pietraserena which gave it its name.

All the know-how of the Pietra Brewery in a blonde of character.

It is from the recipe of PIETRA beer that the brewery developed PIETRA BIONDA, a blonde Premium with 5.5% alcohol.

Perfect balance between pale malts, chestnut flour and aromatic hops, PIETRA BIONDA presents a cream foam with regular fine bubbles, a full-bodied body and a golden color that reveals all its brilliance.

Ample in the mouth, this blonde reveals a subtle intensity, a beautiful harmony between malty flavor and slight bitterness, for great thirst-quenching and refreshing qualities.

PIETRA BIONDA , a beer in harmony.
source: http://www.brasseriepietra.com

Tip: Alcohol abuse is dangerous to your health. To be consumed in moderation.