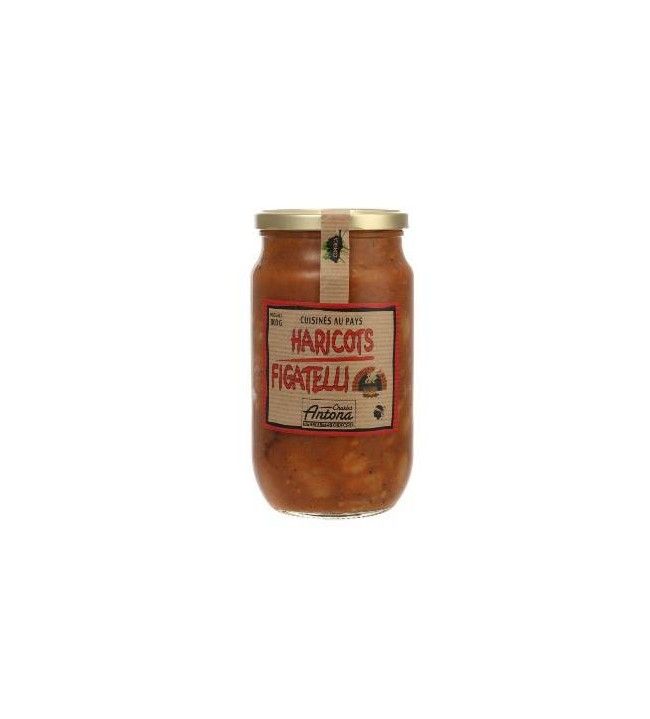  
Beans With Figatelli Corsica Gastronomia 800 Gr
Beans With Figatelli Corsica Gastronomia 800 Gr
Cooked in the Country,
Ingredients : bean soissons 40 % sauce cooked : Water, onions, bacon, tomato paste, wheat flour, garlic, salt, pepper, laurel, thyme.
Trim : figatelli 12% (gorge of pork, liver pork, fat and lean pork, salt, pepper, sugar, dextrose from wheat, anti-oxidant: erythorbate sodium, garlic, white wine).
Without dye nor conservative.
Manufactured in a workshop using nuts, egg and milk.
content: 2/3 plates.